LIFE THE PAST 2 WEEKS // Oregon
Cierra picks me up at the airport from my California trip about 2PM and goes "Hey I got new drawers set up in my car with the mattress.. Trying to go to Oregon tonight or what?' Half kidding and half hoping I'd say yes probably. I laugh and ask where first.
She dropped me off at my house; I was again packing clothes into a bag to live out of for the week. Literally saying "Hi" and "Bye" to my dad at the same time as I'm walking out the door screaming I'm just going to Oregon. He knew as much as I did at that point though.
We threw some of our favorite places on a map with some new stops and just five days to fill. Leaving at about 8PM or so that night we got to some random rest area and slept for a few hours. We went to the Columbia River Gorge that morning, starting the day off with one of my favorites Latourell Falls. No matter how many times I've been here and no matter how many people are also enjoying the moment with me (Very touristy spot) it will always be top of my list of favorites.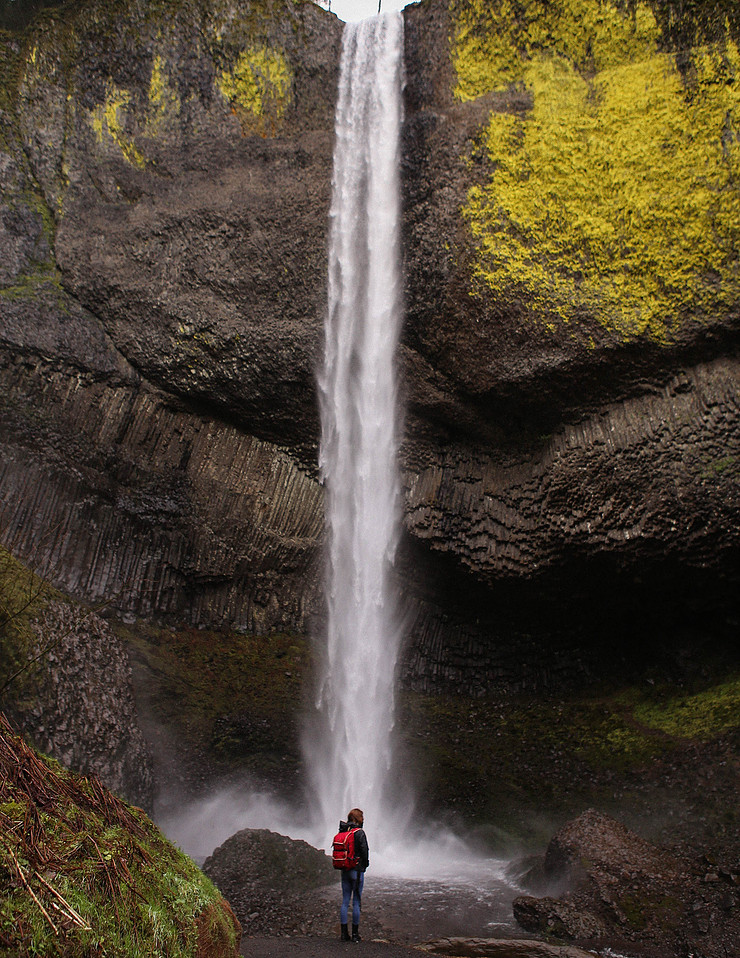 After awhile here we drove 45 minutes or so to Rowena Crest, another place I had been plenty of times but never get sick of. We made some breakfast here and thought about where we were headed next. Trying to remember something we literally never planned. So we said Painted Hills. This was a place we hadn't been before because it's usually out of the way, but we felt like making the four hour drive. So we made our way. Google maps took us a weird route crossing through the valley and farmland, but was insanely gorgeous. We didn't see another car the whole time we drove this route.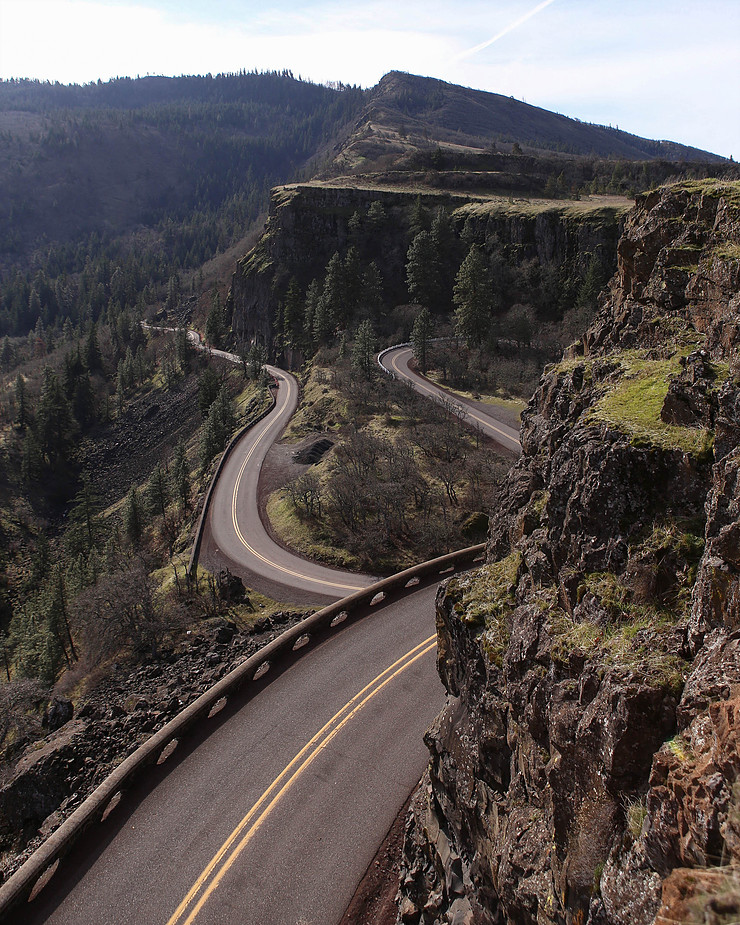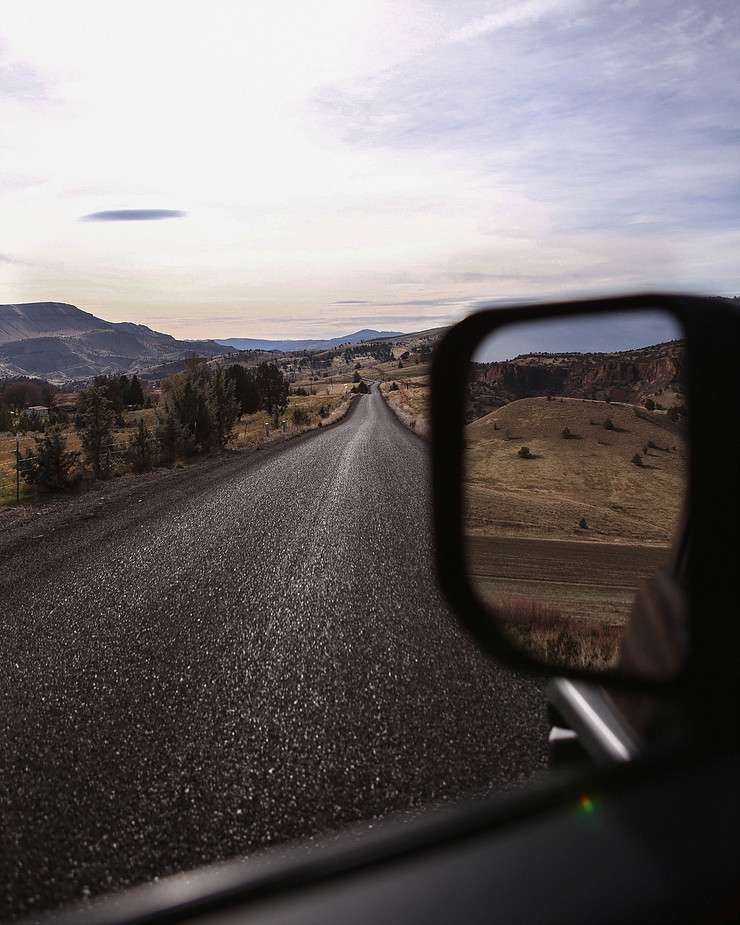 Arriving at Painted Hills, my jaw dropped. I looked at Cierra with my mouth completely open at a loss of words. She said "Dude I know..." We quickly got out of the car and ran around, just so lost in the moment. Lost in a place we felt couldn't even be real on this planet.
We stayed at Painted Hills for hours, just going around everywhere we saw and exploring all the trails. I asked Cierra if this was real as I almost teared up. I wondered how a place like this could be beneath my feet and how I could be surrounded by hills like this. I don't think I have any more words for this place.. I just wanted to capture every second of every moment, simply because I don't want to ever forget this memory. It was one of the most freeing and alive moments I've ever felt..
Cierra cooked us some quesadillas real quick as we watched the sky put on a show for us. I'll be honest, I cried. I didn't want this moment to ever pass.. It was so simple. So beautiful. So full of life. So, so indescribable. I thought to myself in this exact moment, "I love my life. What a beautiful thing to feel this free and alive"
We enjoyed it here until the sun nearly set, not saying much of anything. Mother Nature said it all already that night. Drove through the night to Bend, OR. Where we explored caves the next morning.
This area is in the middle of the desert and so remote, it really feels like it's just you and the cave. Like you're exploring and discovering it for the first time.
After this we had went into the town of Bend where we met up with one of my good friends Trey and his newest partner to the van life, Cedar.
Had coffee for awhile and asked if he wanted to tag along to Smith Rock with us where we just walked around and caught up on life.
Cierra and I then decided we had to part ways where we were going to head to some of our favorite hot springs. Drove three hours there and found out it was closed. You know though? I love moments like this, well with Cierra at least. Because we always just laugh so hard about it and make the most of it. We sat in the middle of nowhere in the dark trying to figure out what next. After an hour of just laughing and getting nowhere. We decided to head to the coast and go from there.
After looking at our route I saw we go through my favorite town Cottage Grove. Which holds my favorite waterfall so we made an hour detour to go here for the next morning. Definitely a good choice, this place holds my heart and soul. Every time we've been here nobody else has ever been in sight. It's always just us and the waterfall.. I like to think sometimes this one was made for us..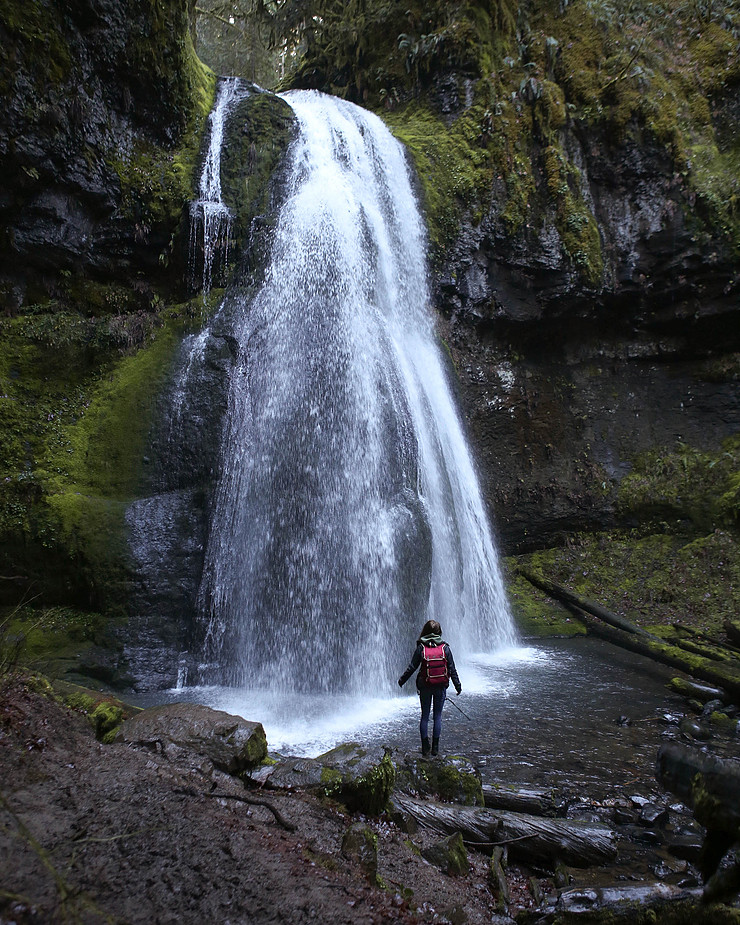 This quick detour turned into exploring half the day here so we finally made our way to the coast and just relaxing on the beach. This was our fourth day and our last night here in Oregon. So we decided to head to a hot springs we had heard about a lot but never been to.. Just hoping for the best. It was a Sunday morning so we knew it would be packed, but when we got here we found our own spring. It was the perfect temperature. I screamed out of excitement, hot springs are my favorite places to explore and relax at now. We started to make some oatmeal with the jet boil as we soaked and enjoyed Mother Nature. It started to snow a little bit and Cierra and I just sat there really taking in the moment. Saying nothing, Oregon really took our breath and words away this time.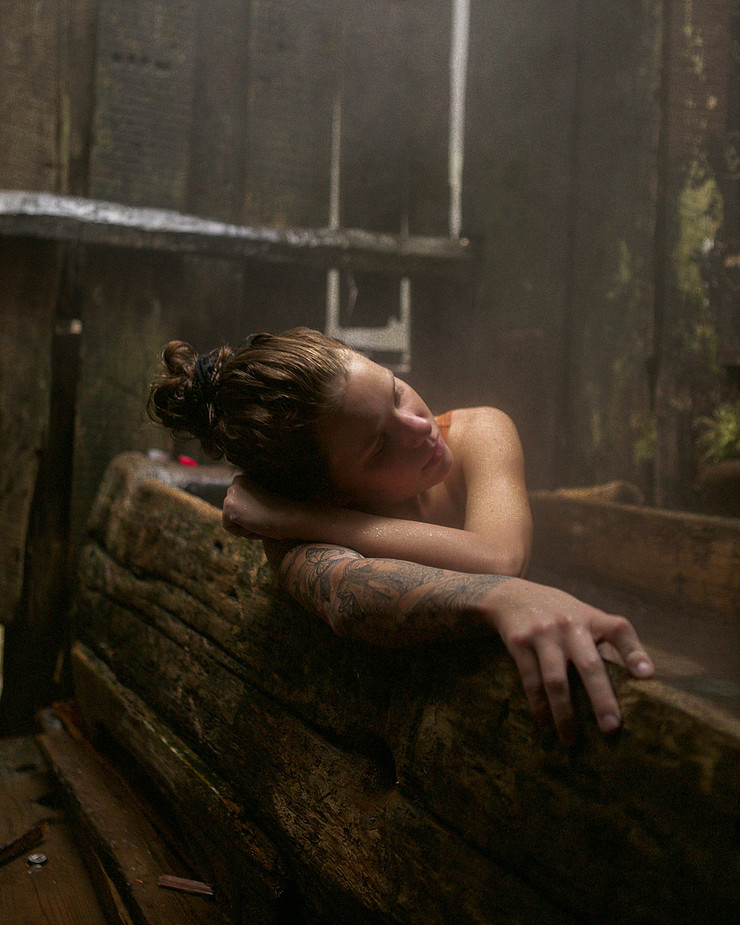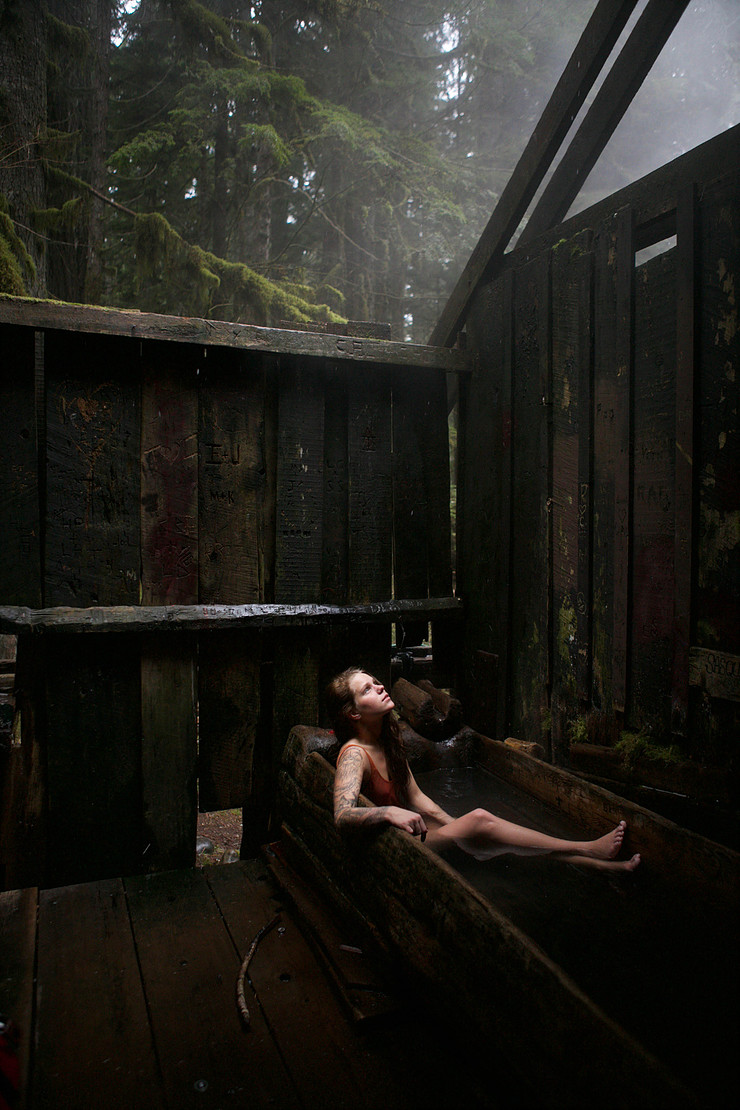 Needless to say, February didn't turn out how I wanted it to. But I've been making the most of it and it's been so good feeling so free and having so many options of what to do.